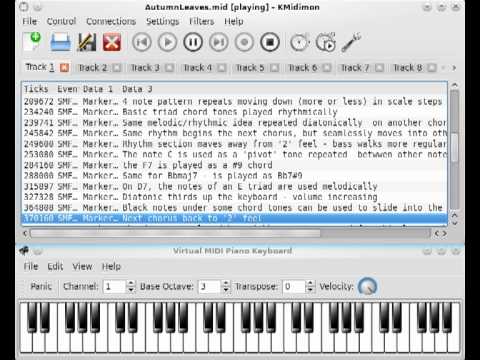 How Does My Location Work?
My Location uses the Geolocation technology that is built-in with your browser which has access to your current location. Geolocation will find your location using latitude and longitude which are the precise location of a point on earth. To use my location tool, we need to get your permission to use the geolocation. Upon visiting our site, your browser will prompt a message 'my-location.org wants to know your location', simply select 'Allow' to give us permission. In order for you to get your location now and be able to see the lat long, address, and the map correctly, you need to enable the location on your browser. If you are on a smartphone, you will also need to enable the location feature. Otherwise, what's my location tool wouldn't be able to find your current location. For privacy reasons, we do not store your location on our website and do not share your location with anyone. Your location will be lost once you leave our site.

My Location is a free online tool to find your current location and show where am I right now on map coordinates. My current location will give you the latitude and longitude and address on a map. You can share your current location with friends and family for meetup purposes or browse the map around your location. What is My Location. IP Location lookup tool provides you information about a person's real IP address location. Either you changed your server's location, or you are using VPN and want to confirm either your active internet connection is your VPN or your home or office wifi, then this tool is best for you.
What Can I do With My Location?
There are many ways that you can use my current location tool. Following are a few scenarios where our tool comes in handy.
When you are lost - If you are lost and can't find your way out. You have no idea where you are and want to get out of there as quickly as possible. With my location tool, you can find the exact address as well as the lat long, plus you can see the map of the current location. With the help of the map, you can navigate through the area and get out sooner.
Meet up someone - If you want to meet someone at a designated location, but you are not sure what the address is. You can use the tool and show my current location and then share the link with that person.
Road Trip - When you are on a road trip and exploring a new neighborhood, you can quickly find where you are and the places around you. You can use the map to find nearby parks or highways and have a general sense of the area that you are in.
Does My Location Work on My Phone?
My location tool works perfectly on your phone or any other mobile device. Just like the browser, you need to enable the location feature on your phone for it to work.
How to Get My Location App?
If you have an android phone or tablet, you can get my location app for free. The My Location - Where Am I app has already been installed by tens of thousands of users with a 4.5 rating in the Play Store. You can pretty much do everything with the app as our web version. There are additional features such as the ability to save your locations and convert GPS coordinates. Following is a list of features of our app.
Get My Current Locations - Instantly get your location in terms of address and GPS coordinates.
Save Locations - You can save and delete locations on your phone. We do not store any of your locations on your server. Data is stored locally on your phone. You can use it as an address book to store all the addresses and GPS coordinates of all your friends. You can also store the locations of all places that you traveled with GPS coordinates.
Search Location - You can search location by address or by latitude and longitude and retrieve the location on a map.
GPS Coordinates Converter - Convert GPS coordinates to an address and vice versa.
Copy Locations - You can copy the GPS coordinates and use them somewhere else such as your car navigation system or other apps.
Share Location - You can share your location (address & coordinates) with your friends and families or anyone else.
Visit the Play Store and get our my location app now. We do not have a location app for the iPhone.
Current Location
You can share your location with other people using the current location page. My Zip Code - Zip codes are sometimes hard to find as they are not written on doors. With our zip code lookup tool, you can easily find the zip code of your current location. What county am I in - If you are not sure which county a location belongs to, use our county lookup tool to find out. My Address - Get the complete address of your current location. What city am I in - Not sure which city you are in? Find out now with the city lookup tool. What state am I in - State lookup is a tool to find which state you are at. What country am I in - Are you on the borders between two countries and not sure which country you are currently at? Locate the country that you are in now.
Once you find your current location, you can zoom in or drag the map to explore the area around your location.
In addition, you can use the gps search tool to lookup your address based on the latitude and longitude or using the address to find your current latlong.
There are different gps formats the tool shows, such as the decimal degrees (DD) and degrees, minutes and seconds (DMS), and is compatible with other tools that you may use.

What is My Location
What is my current location - If you are lost, you can our my present location tool to find my location now with the exact address and gps coodinates.
If you have an android phone, you can get and share my current location with our Lat Long App or my location.
The my location tool is helpful for those who are traveling or simply wanting to meetup with someone. The my location now is available for any country, state, or city.

What is My Address
What is my address is a tool that finds not only your location, but your address as well. That means it is able to find your state, city, zip code, street, and address.
You will see where you are at on the map coordinates along with the address and gps coordinates.
To use the my location tool, simply allow the browser to access your location. We do not store any of your location information or searches. Everything you search on this site will be private to you.
If you are interested in finding out your ip address, please use the what is my ip.

My Location App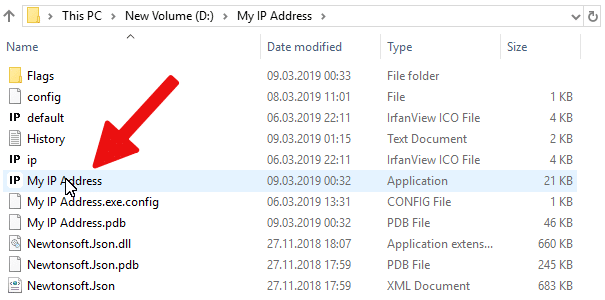 The my location tool works for desktop computers, tablet or mobile phones. However, if you have an Android phone, you may want to get our my location App. The app allows you to do many things other than showing your current location.

Get you current location - get your current location no matter where you are.
Search location - you can search by browsing around the map, address or via latitude and longitude.
Save Locations - you can save any location, such as your current location or a searched address.
Pull Locations - you can pull any location that you previously save and it will show up the map along with its gps coordinates and address.
Share location - you can share your current, search, or any other location with others via address or gps coordinates.
Browser around - you can browser around the map and get the points of any other location.
Whats My Ip
There are many other features the app offers, so you may want to check it out for yourself if you own an Android device.