My IP address is the virtual address that reveals your location including city, region, country, ISP and more. Find out my current IP address here! Your IP: 207.46.13.81. ISP: Microsoft Corporation. Your Status: Unprotected. IP Location Lookup. Our IP Address lookup location tool allows you to get an idea of geolocation of an internet user if you know his IP address. Results of IP address lookup will show country, region, city, ISP, TimeZone, Currency, Dailing code etc. Visit what is my ip live home page to check your own public and local IPv4 and IPv6 address. How can I find out what my IP address is? If for some reason you need to know what your public IP address is, we, who always help customers and non-customers, explain it step by step. You can use one of our tools that tells you at all times what your IP is. To do this, access this page. Upon entering, a little below, you will see your public IP. An IP address (Internet Protocol address) is a logical address of a network adapter, and each and every network device has one. An IP address is a unique series of numbers that identifies computers on a network, so an IP address can easily be used to determine the location of a device or origin of an internet message. IP-based Geolocation is mapping of an IP address or MAC address to the real-world geographic location of an Internet-connected computing or a mobile device. Geolocation involves in mapping IP address to the country, region (city), latitude/longitude, ISP and domain name among other useful things.
Check server ip. Check-Host is a modern online tool for website monitoring and checking availability of hosts, DNS records, IP addresses. It supports the latest technologies such as localized domain names (both punycode and original formats), hostname IPv6 records (also known as AAAA record).
My IP Address
| | |
| --- | --- |
| Your IP | 188.40.85.20 |
| City | - |
| Region | - |
| Country | Germany |
| Country Code | DE |
| ISP | Hetzner Online GmbH |
| Latitude | 51.299300 |
| Longitude | 9.491000 |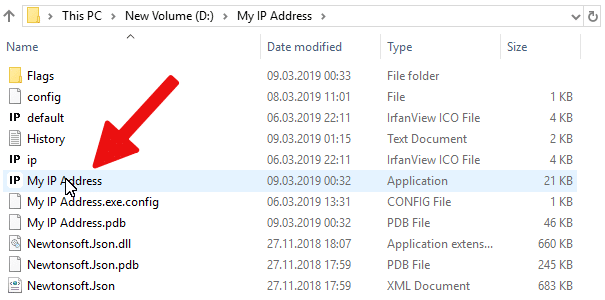 About My IP Address
Ip Address Location Lookup
For every internet users, IP address is necessary, whether it is private or public. The IP address is like the code you have to put before opening a locker. Without an IP address, an internet user cannot have access to any kind of websites such as Facebook, Twitter, Google or anything at all. IP address or 'Internet Protocol Address' is much like the return address you provide when you send a letter.
However, there are many people out there who use the internet but still do not know much about their IP addresses. Here, on TrueSaviours.com, we provide you with 'My IP Address' tool where you can check your own public IP address and many additional pieces of information attached to it. Basically, it will show you seven other pieces of information attached to your IP address, namely–
1. Name of you internet service provider.
2. Name of the country.
3. Host name.
4. State name or region name.
5. Location area code.
6. Latitude and Longitude of your place.
7. Any other known service, running on that IP.
Nowadays, it is crucial to have the knowledge about your IP address. Not only for the internet, but IP addresses are also useful for enabling remote administration or facilitating network troubleshooting. So get to know your public IP address from the 'My IP Address' of TrueSaviours.com! Happy addressing!
The landing websites can reveal even more. They combine your IP address with more information gathered and extracted from metadata, trackers, cookies, owners of website, advertisers and marketers. By doing this, it is easy to build an entire profile about you. These pieces of information are put together along with the websites you visit, the kind of content piques your interest and who you communicate with. After that, you are either targeted for marketing and shown content and advertisement that may suit your liking or your data is sold to the person bidding highest.
Internet Service Providers (ISPs) are party to even more information. Your ISP knows more in-depth personal information about you than your friend. Being their customer they are aware of your name, address, cell number, bank account details, credit card number, credit history and maybe even more.
My Ip And Location And Previous History
Countless countries, including UK and Australia, have ISPs maintain logs of your browsing history as they per a requirement. These browsing activity logs are handed over to multiple government agencies who don't even need a warrant to acquire such information. Your internet provider can see any website you visit, if it is not HTTPS secured. Websites that are HTTPS secured only exclude the individual pages you visit from being monitored, your domains can still be scrutinized regardless.